Chef Logan McCoy
Chef Logan McCoy is a connoisseur of pasta. It comes naturally-- he has been rolling and shaping handmade pasta (and meatballs too, of course) for as long as he can remember. His grandmother shared her technique and love of the craft with him, a tradition he keeps alive today. "I think her cooking stuck with me for two reasons: the tradition and pride she had for her food, and the stories that went along each dish."
If you had to pin Chef Logan down on his favorite pasta dish, you might not get a straight answer, he loves them all. "Pasta is such a versatile carrier to deliver flavor in ways that are simple and comfort food-like, but can also be modern in presentation." When cooking with his family, the go-to is spaghetti, cut by rolling the strings of his great-grandmother's chitarra over the pasta dough, for rustic, Italian perfection that would make his grandmother proud.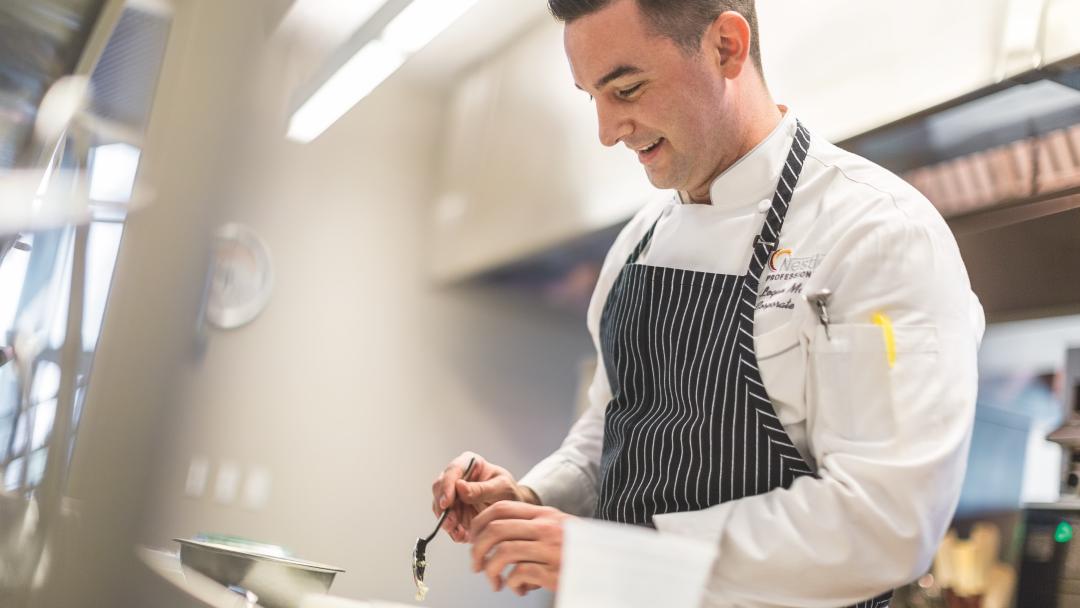 More About This Chef
Favorite Food
Pasta!
Favorite Minor's® product
Minor's® Classical Reductions Reduced Vegetable Stock. It adds such depth of flavor to dishes that would normally take hours of cooking to achieve.
Geographic Region
Corporate Chef
Education/Training
MBA, Johnson & Wales University, Providence, RI
BSBA, Johnson & Wales University, Providence, RI
Major Achievements/Awards
Member, ACF
Member, RCA
Culinary Apprentice for ACF USA National Team Try-outs
Assisted and cooked for President George H. W. Bush's birthday
Assisted with plating a course for First Lady Barbara Bush's 90th birthday
Work History
KOR Food Innovation-- Director of Culinary, Business Manager, Richmond, VA
Johnson & Wales University-- Culinary Events Chef, Providence, RI
Johnson & Wales University— Management Development Manager, Providence, RI
Del Posto Ristorante– Culinary Apprentice, New York, NY
Chef Logan McCoy's Articles