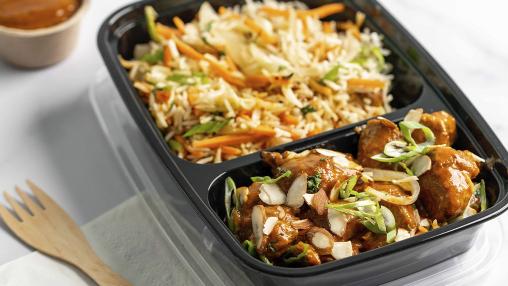 Curried Lamb with Basmati Rice
Ingredients
Tomato Sauce

Coconut milk

Lamb shoulder, ½" pieces

Basmati Rice, cooked

Carrots, julienne

Onions, julienne

Scallions, sliced thin

Almonds, sliced
Build It
In a small bowl, mix tomato, coconut milk, and masala curry together.
In a medium sauteuse over medium- high heat, add oil. As the oil shimmers, add lamb and sear until caramelized. Add curry mixture and simmer lamb uncovered until tender.
Mix cooked rice, onions, carrots and scallions together.
Plate the rice and spoon the lamb stew over the top. Garnish with almonds.