Chef Vid Lutz
CEC
"There is always something new around the corner!" That's the mantra of Chef Vid Lutz. He's a chef who doesn't like to be put into a box, or painted into a corner. The grandchild of Latvian immigrants, Chef Vid first discovered how comforting food could be in his grandmother's kitchen. That comfort came in the form of Speka Piragi- Latvian Bacon rolls. The soft dough with crispy, salty bacon and sauteed onions folded in embodied feelings of warmth and care.
As a chef, he seeks to provide those same comforting feelings with his food, and cooks wherever that takes him. That might mean classical French or Italian cuisine. It might mean adding global flavor twists to traditional dishes. For Chef Vid, it's an ever-evolving process. "I have grown to understand food more fully," he explains, "and what it means to extract the very essence of an ingredient and create flavors that are intense and distinctive."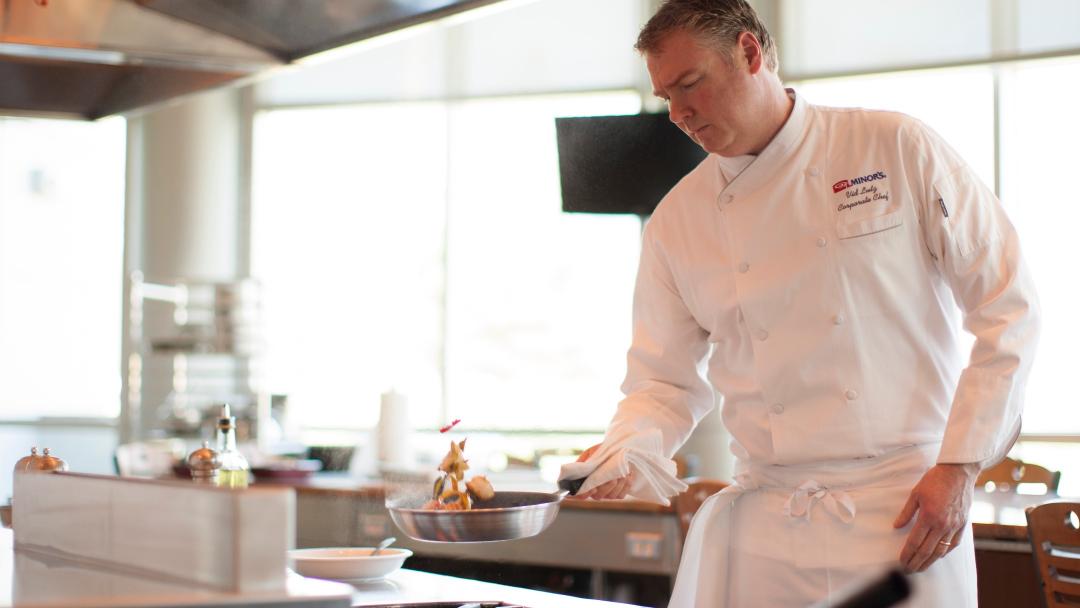 More About This Chef
Favorite Food
Homemade double chocolate-chocolate chip ice cream.
Favorite Minor's® product
Minor's® Cilantro Lime Flavor Concentrate
Geographic Region
Corporate Executive Chef
Education/Training
Johnson & Wales College; BS Foodservice Management
Johnson & Wales College; AOS Culinary Arts
Le Moulin De Mougins – trained under Chef Roger Vergé
Major Achievements/Awards
James Beard – Dinner
Bocuse D'Or Finalist 2000
DiRoNA
NRA Product Innovation Award
Certified Executive Chef ACF certification
Work History
Sheraton Islander Inn- Internship, Goat Island, RI
Johnny's Bar—Executive Chef, Cleveland, OH
Johnny's Downtown—Executive Chef / Partner, Cleveland, OH
Johnny's Bistro—Executive Chef, Cleveland, OH