Chef Chris Donato
As a boy, Chef Chris Donato's favorite chore was to help his grandmother load up the clothes drying rack. But it wasn't laundry they were hanging. It was pasta, made from dough he carefully mixed and kneaded by hand at the kitchen table with his grandmother. "We didn't have a fancy mixer," Chef Chris recalls, "so egg, flour, and water between your fingers is fun when you're six years old." He never forgot that feeling of making a meal from scratch.
Today he embraces that same craftsmanship when making his famous shrimp and grits. It's a dish loaded with the fresh, rich flavors of Coastal Carolina in the summer: South Carolina stone ground grits slow cooked with bacon and onion (in Minor's® chicken base, of course), finished with butter and cream and topped with jumbo South Carolina shrimp, andouille, and more butter. You're guaranteed to need a nap after this meal.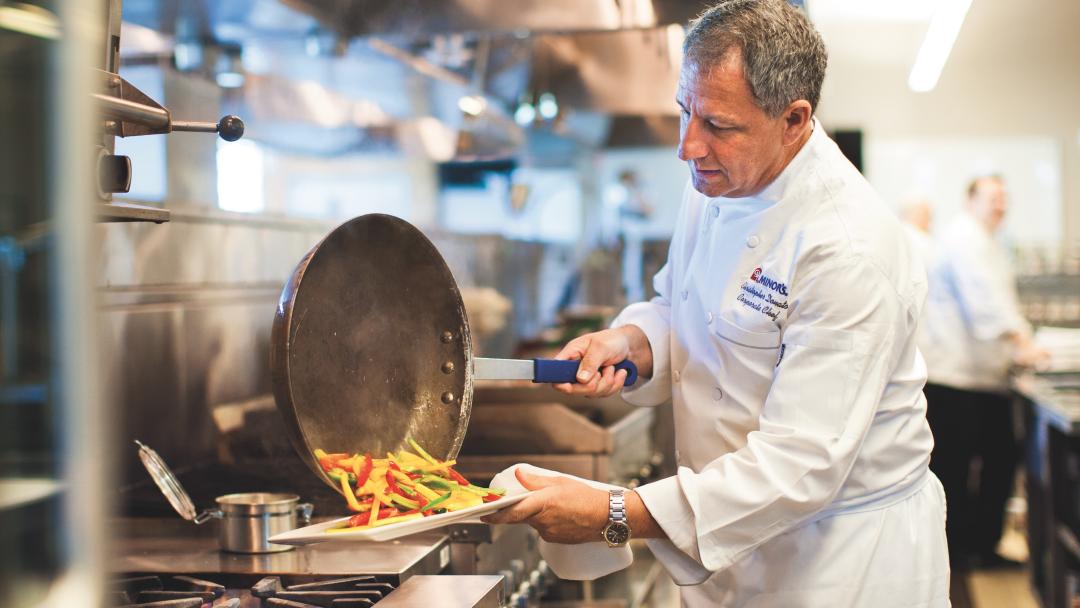 More About This Chef
Favorite Food
Eastern North Carolina BBQ with creamy slaw and tater tots
Favorite Minor's® Product
Minor's® Flavor Concentrates and Hollandaise Sauce. They're easy to use and make me look better than I am!
Geographic Region
GPO Specialist
Education/Training
American Culinary Federation (ACF) Apprenticeship, Trellis Rest Williamsburg, VA
Major Achievements/Awards
Certified Executive Chef, ACF National Presidents Medallion
Work History
Colonial Williamsburg, VA—Cook
Trellis Restaurant Williamsburg, VA—Apprentice
Tobacco Company Restaurant, Richmond, VA—Sous Chef
Plaza Club Bradenton, FL—Executive Sous Chef
Pelican Bay Country Club, Daytona, FL—Executive Chef
MacGregor Downs Country Club, Cary, NC—Executive Chef
Garfield's Restaurant, Knightdale, NC - Chef/Owner
Henderson Country Club, Henderson, NC—Executive Chef
Associated Foodservices, Charlotte, NC—Corporate Chef