Gravy Concentrates
Take any dish up a notch with premium sauce and gravy concentrates. They taste like the flavors have been building for hours. We made them from scratch, for consistently rich, savory crowd-pleasers.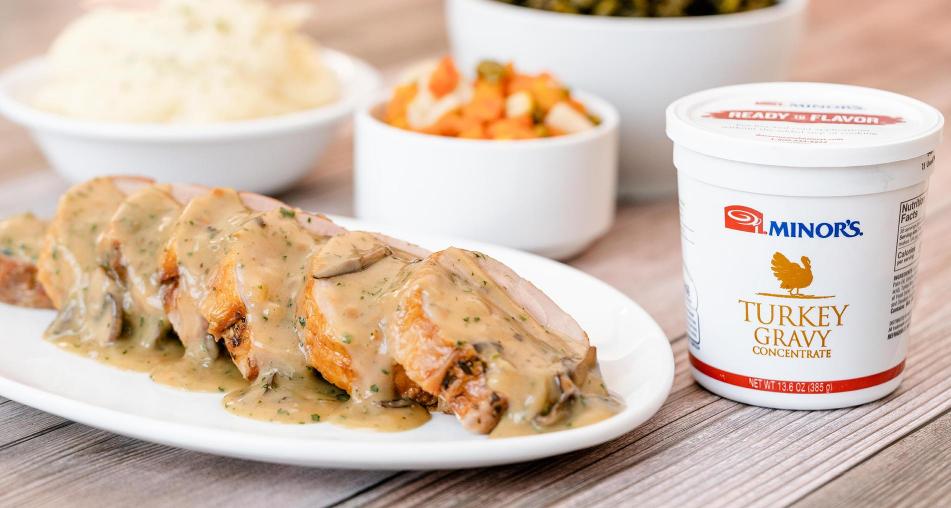 Usage Ideas From Our Kitchens
Embellish Minor's Turkey Gravy Concentrate with fresh chopped herbs, sautéed mushrooms and onions for an additional boost of flavor.
Serve Minor's Turkey Gravy Concentrate over roast turkey or on the side with mashed potatoes or stuffing – it's a perfect complement to holiday take out dishes.
Combine Hollandaise Sauce with Latin Flavor Concentrates for unique menu options.
Add Herb de Provence to gravy concentrates for roasts and mashed potatoes.