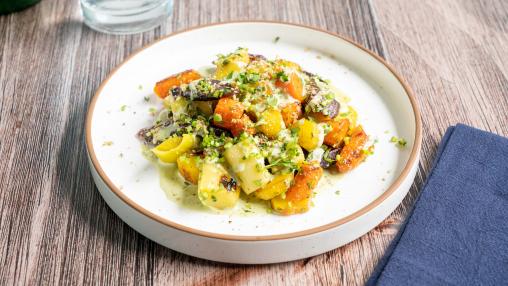 Garlicky Carrots and Leeks with Poblano Tahini Sauce
Ingredients
Carrots, tri color

Leeks

Cilantro, chiffonade

For the Poblano Tahini

Cilantro

Yogurt

Tahini

Olive oil
Build It
Chop leeks and carrots into uniform sizes.
In a bowl, toss with neutral oil, salt and garlic concentrate.
Sear in a sauté pan until golden brown, finish roasting in the oven until al dente.
Finish with cilantro.
In a food processor, blend all tahini ingredients until smooth. Season with salt.