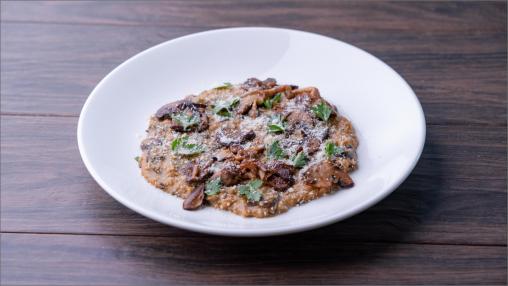 Steel Cut Oatmeal Risotto
Build It
Prep stock and set aside.
Sauté the diced shallots, mushrooms, and Garlic Flavor Concentrate in avocado oil. Add white wine.
Add steel cut oats to the skillet, mix well. Slowly add the stock to the mixture.
One the oatmeal is tender, plate and garnish with chopped fresh herb and shaved parmesan cheese.