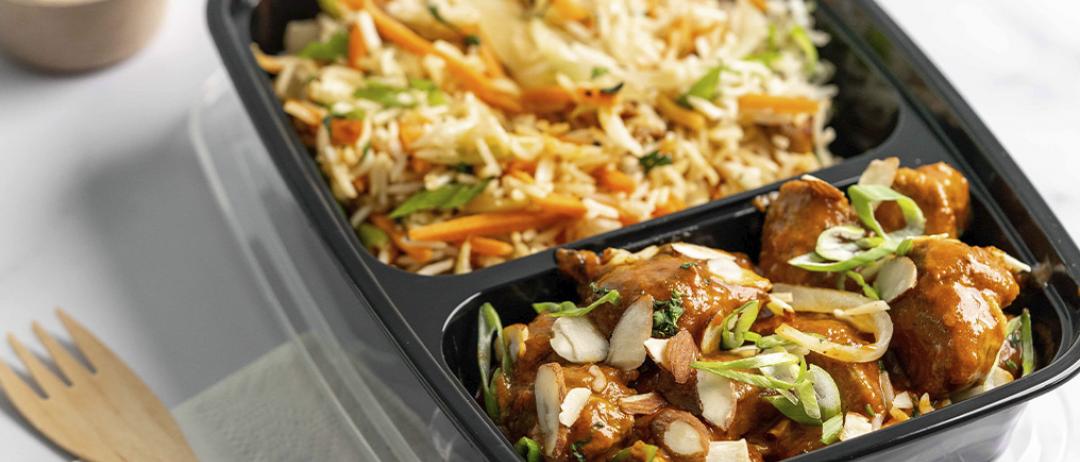 From Across The Globe To Their Front Door
Bring diners' taste buds on a trip around the world with dishes that travel well—from your kitchen. Made with MINOR'S® flavor-forward sauces and concentrates, these international takeout and delivery specialties are crafted to consistently hit the spot every time, anywhere.
---
Featured Products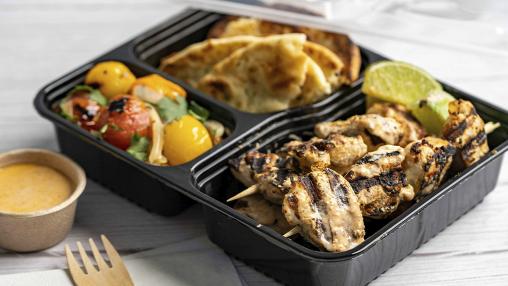 Ingredients
Yogurt, plain

Chicken breast or tenderloins, ½" pieces

Cherry tomatoes

Onions

Pita

Lime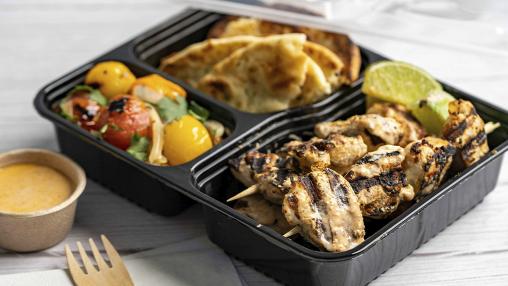 Build It
In a small bowl, mix yogurt, garlic and ancho together until combined – reserving some of the mix for dipping. Add chicken to the bowl of sauce and toss well. Cover and refrigerate, allowing chicken to marinate for a couple of hours.
In a sauté pan over high heat, add oil. When the oil shimmers add the tomatoes and onions until the tomatoes are blistered and the onions are just wilted. Remove pan from heat and set aside.
Skewer the chicken pieces and grill until chicken is cooked to an internal temperature of 165ºF.
Add chicken skewers, tomato and onion mixture, and pita to a plate. Garnish with lime wedges and yogurt-garlic-ancho sauce.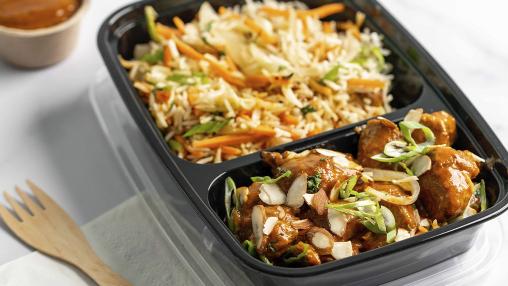 Curried Lamb with Basmati Rice
Ingredients
Tomato Sauce

Coconut milk

Lamb shoulder, ½" pieces

Basmati Rice, cooked

Carrots, julienne

Onions, julienne

Scallions, sliced thin

Almonds, sliced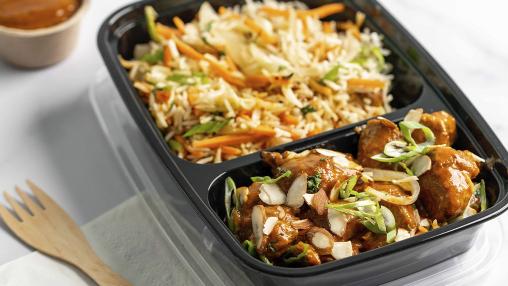 Build It
In a small bowl, mix tomato, coconut milk, and masala curry together.
In a medium sauteuse over medium- high heat, add oil. As the oil shimmers, add lamb and sear until caramelized. Add curry mixture and simmer lamb uncovered until tender.
Mix cooked rice, onions, carrots and scallions together.
Plate the rice and spoon the lamb stew over the top. Garnish with almonds.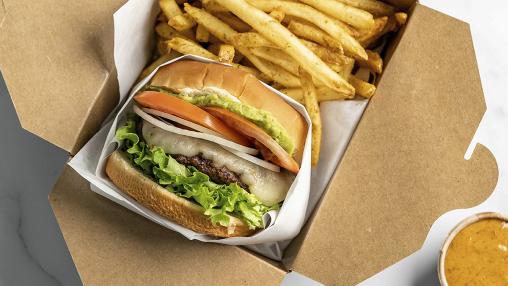 Avocado and Chipotle Beef burger
Ingredients
Ranch dressing, prepared

Beef Burger

Pepper Jack Cheese

Avocado

Burger Bun

Lettuce

Tomato

Onion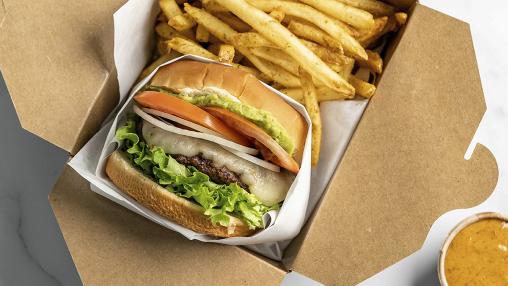 Build It
In a bowl, mix chipotle and ranch together until combined.
Grill burger until desired internal temperature. Top with pepper jack cheese and allow to melt.
In a small bowl, mash avocado with lime juice and zest.
On the bottom bun sauce with chipotle ranch, lettuce, and burger. On the top bun add avocado mash, tomato and onion then place the prepared top bun on top of the burger.