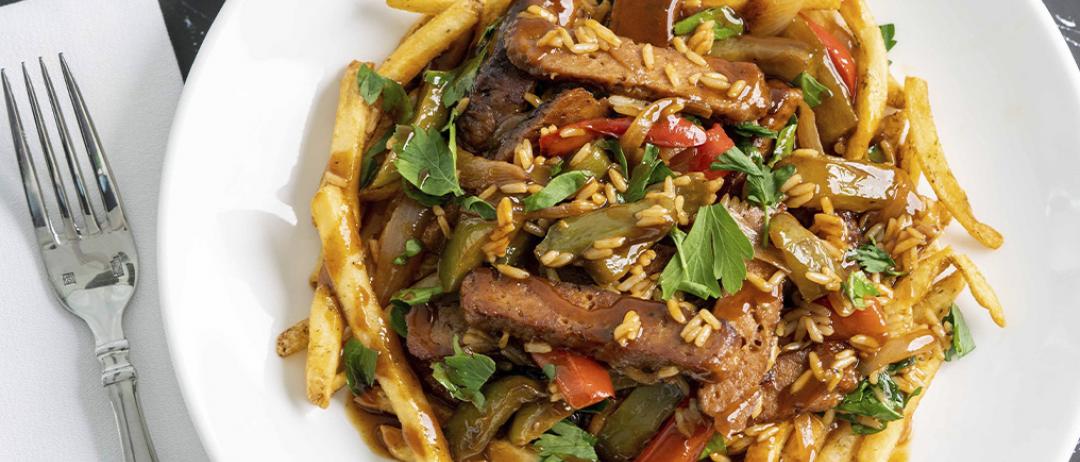 Go Global. And Meatless.
It's no secret: more diners are eating less meat every day. But meatless doesn't have to mean less flavor—or adventure. Here are just a few ways our vegan sauces and reductions can help keep your menu fresh, unique and best of all, globally inspired.
---
Featured Products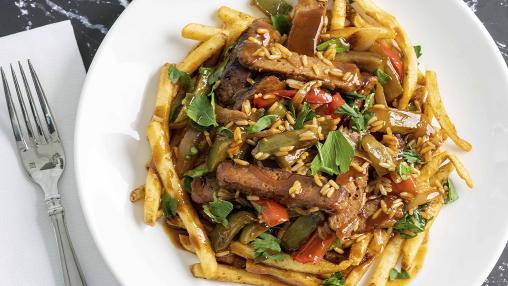 Ingredients
Onion, julienne

Bell pepper, julienne

Cherry tomato

Sweet Earth® Awesome Burger

Cooked rice

Garlic

Pomme Frites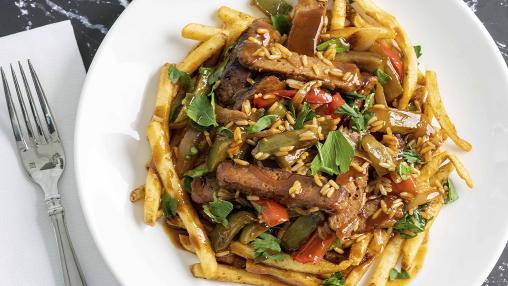 Build It
In a saute pan over medium-high heat, add oil. As the oil shimmers, add onions, pepper and tomatoes. Cook until caramelized and golden brown.
Add awesome burger slices, rice and garlic – cook for 1 minute. Then add vegetable reduction and water and simmer.
Fry pomme frites until golden brown and season with salt.
Top with awesome ground mixture.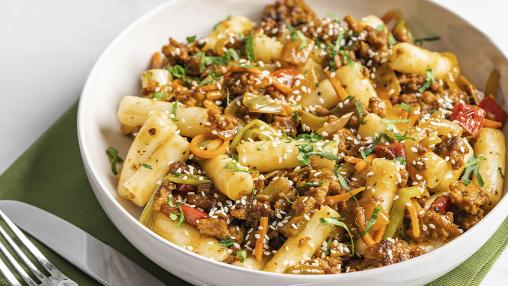 Ingredients
Korean rice cakes

Onion, dice

Bell pepper, dice

Sweet Earth® Awesome Grounds

Carrot, julienne

Gochujang

Cilantro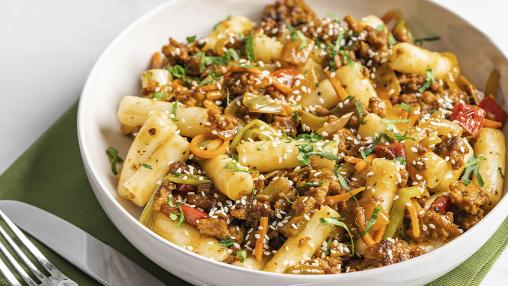 Build It
Soak rice cakes in cold water for 20 minutes. Strain rice cakes and transfer to a small medium sauteuse and cover with water, bring to a simmer and cook until soft. Drain and reserve.
Using a medium saute pan over medium-hight heat, add oil, peppers and onions and cook until lightly caramelized. Add the awesome grounds and carrots and continue to cook.
Add gochujang, vegetable reduction and water to the pot and simmer.
Add scallions and sesame to garnish.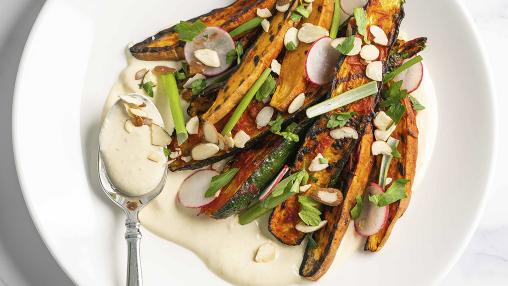 Harissa Grilled Vegetables
Ingredients
Sweet potatoes

Zucchini squash

Harissa

Yogurt

Scallions

Radish

Almonds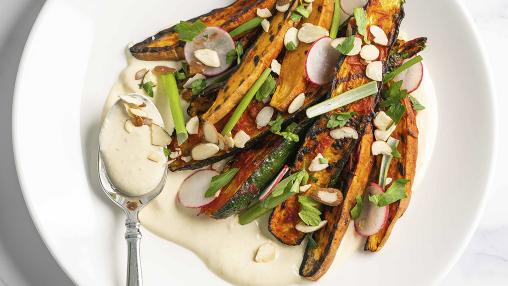 Build It
Cut sweet potatoes into wedges and and zucchini in half. Season with harissa and grill.
Mix yogurt and garlic together until combined.
On a plate spread out the garlic yogurt. Top with vegetables. Garnish with scallions, radish and almonds.